High blood pressure is considered a silent disease and can be a major concern for working mums. It is so lethal that not detecting it on time could lead to serious consequences. The issue with being a working mum is that you can be overextended sometimes, dealing with the children, home and pressures at work. To ensure that despite all these daily life concerns you still maintain adequate blood pressure levels I would like to suggest 11 Delicious Smoothies that are Known to lower Blood Pressure.
Not only are these smoothies delicious, but their preparations are also super simple, plus the fruits used can be bought from the majority of local stores.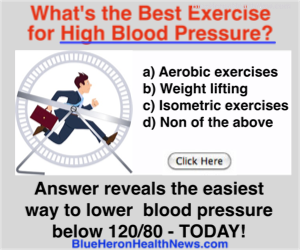 It is important to take these freshly made smoothies almost immediately after preparation in order to take advantage of all their nutritional benefits. Without wasting time, let's get to all the deliciousness of these smoothies and get that blood pressure lowered!
1. Apple and Cinnamon Smoothie
Ingredients
• A green apple
• A glass of oatmeal drink.
• Spoonful of cinnamon powder.
Preparation
You probably already know how beneficial the apple is for our health in general and, especially, for the heart. It is excellent for regulating tension and reducing cholesterol levels.
Combined with the always adequate oatmeal and cinnamon drink you will undoubtedly get a more than ideal treatment to start the day.
• You just have to wash the apple well – you don't need the peels – and blend it with the oatmeal.
• Add a tablespoon of cinnamon.
• Mix everything very well and you are good to go.

2. Strawberry and Banana smoothie
Ingredients
• 8 strawberries
• A banana.
• 3 nuts
• Half a glass of water or skim milk.
Preparation
This smoothie is as energetic as it is ideal for treating hypertension. Strawberries are an excellent treasure full of healthy antioxidants to regulate blood pressure.
For its part, the banana, rich in potassium and tryptophan, is that fruit suitable for our heart. And what can we say about nuts? They are fantastic! That remedy that doctors prescribe for us every day.
• Beat all fruits and nuts.
• Add more water or skim milk depending on the texture you want to achieve.
3. Spinach, carrot and celery smoothie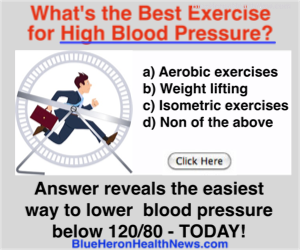 Ingredients
Preparation
This vegetable smoothie stands as the optimal way to regulate our blood pressure. You will favor the health of your heart and your arteries are elastic and healthy, thus avoiding hardening.
• Clean the vegetables well.
• Put them in the blender along with a glass of water.
4. Orange, Kiwi and Pear Smoothie
Ingredients
Preparation
If we take it 3 times a week during breakfast, we will start the day in the best possible way. And how will we prepare it? The important thing is that it is always freshly made.
• Get the orange juice first, then blend the pear and kiwi and Mix it all in a glass of water.
If you combine these smoothies with a good diet rich in fruits, vegetables, water and avoid salt in each of your dishes, you will definitely notice a difference and find yourself much better every day.
5. Parsley Smoothie
Its a diuretic and antioxidant ingredient that favors blood pressure control and improves kidney health when its intake is accompanied by a healthy diet.
Ingredients
• A bunch of parsley
• A whole lemon with peel and
• ½ liter of water
Preparation
• Wash the ingredients very well to make sure they are free of bacteria and pesticides.
• Then, they are introduced into the blender and processed until they have a thick and homogeneous consistency.
• Take it on an empty stomach and wait at least half an hour before eating another food.
6. Spinach and citrus smoothie
Vitamin C and citrus antioxidants, added to the chlorophyll that spinach provides, make an excellent remedy to remove excess sodium from the body, control hypertension and clean the kidneys. It also provides vitamins A and B, and minerals such as potassium, iron, calcium, and magnesium.
Ingredients
• The juice of 1 grapefruit
• 2 spinach leaves
• The juice of 3 oranges
• 1 cup of diced papaya
• 1 slice of pineapple
Preparation
• Extract grapefruit and orange juice and blend with the other ingredients until they are completely integrated.
7. Kiwi, spinach and lettuce smoothie
It contains chlorophyll, fiber and antioxidants that improve digestion, help lose weight and also prevent and treat blood pressure.
Ingredients
• 1 Kiwi
• 5 spinach leaves
• 3 lettuce leaves
• 1 tablespoon of natural honey (25 g) and
• 1 glass of water (200 ml)
Preparation
• Peel and wash the Kiwi, Spinach leaves and Lettuce.
• Pour them into the blender with a glass of water, process a few seconds, strain and drink immediately.
8. Melon and Banana Smoothie
Ingredients
• 1/4 cantaloupe melon
• add a banana
Preparation
• Squeeze the juice of a 1/4 cantaloupe melon
• Add a banana and put the two ingredients in the blender.
• Blend until you have a smoothie.
This smoothie is high in potassium, a mineral that is related to low blood pressure.
9. Sweet milkshake
Ingredients
• Blackberries
• A Banana
• 2 ounces of Tofu
• Brewer's yeast
Preparation
• Get the juice of a pint of blackberries.
• Add a banana
• 2 ounces of tofu, and
• A tablespoon of brewer's yeast and blend it.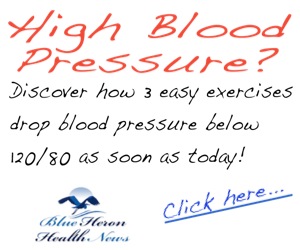 10.Blueberry Banana Smoothie
Ingredients:
• ¼ liter of vegetable milk.
• 1 banana
• ½ cup blueberries can be fresh or frozen.
Preparation:
• The preparation is very easy, you must place all the ingredients in a blender and mix for two or three minutes.
• You can add some ice if you wish.
This smoothie, thanks to the combination of its two fruits, has a lot of antioxidants that will help you reduce lower your blood pressure.
11. Beet Smoothie
Ingredients:
• 50 grams of blueberries, can be fresh or frozen.
• ½ cup carrot juice, fresh without sugar.
• ½ cup peeled and grated beets.
• 1/2 teaspoon of lemon juice
• ¼ cup apple sauce can be fine grated apple.
• 2 tablespoons whole almonds without salt.
• 2 to 3 ice cubes.
• A pinch of ginger can be powdered or diced.
Preparation:
• For the correct preparation of this smoothie, you must incorporate all the ingredients in a blender and start mixing for five or seven minutes.
• You should keep in mind that you should consume the preparation immediately so that it does not lose its properties.
Final Recommendation – A way to Keep Blood Pressure Down Permanently
In addition to this 11 smoothies, I would like to recommend an amazing system helping Thousands of People every year, its called the Blue Heron Blood Pressure Program
The Blue Heron's Blood Pressure Program is an amazingly unique, online system that provides you with three specific movements to complete each day to lower your blood pressure. As you likely already know, the main underlying cause of high blood pressure is almost always stress or another form of emotional, mental, or neural internal pressure. That is why your blood pressure spikes when you're stressed out or worried about something.
The Blue Heron's Blood Pressure Program provides you with an incredible system that is designed to alleviate the internal pressure which in turn, can lower blood pressure. The best part of it all is that it only requires 9-minutes a day – no prescription medications, no weird voodoo spells or any of those abracadabras. Just simple movements designed to reduce that internal pressure.
So while you work around the clock, we recommend you pay attention to your blood pressure by embracing this program, which will not only help you relax tremendously but also lower your blood pressure in no time. To sign up for the blood pressure program, click here